Rates & Packages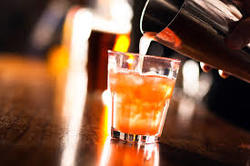 Local Rates
​
Bartenders are $38.00 per hour with a $300.00 minimum

plus tips​​​​.
Serve only - Simply bring your liquor and mixers to the event and we pour all your drinks
​
*Local is: White County Putnam County Warren County Van Buren County Dekalb County Cumberland County Non Local

: Extra 75 cents per mile for anything over 75 miles from

Cookeville Tn
---
---
Need Mixers?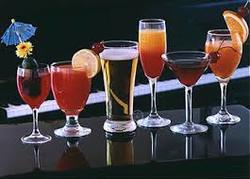 If it makes it easier for you, we will also take care of the non-alcoholic mixers in addition to the glassware and ice for your event. Again, the prices are quoted on an individual bases depending on your particular needs.
Standard mixers included:
Coke, Diet Coke, Sprite, Ginger Ale
Orange, Cranberry, Grapefruit, Pineapple Juices
Tonic Water, Soda Water
Bloody Mary Mix (Zing Zang), Sweet & Sour Mix, Rose's Lime Juice, Grenadine
Fresh Lemons & Limes, Green Olives, Marachino Cherries
Additional mixers available upon request: Margarita Mix, Red Bull, White Grape Juice, Sweet & Unsweet Tea, Lemonade, Simple Syrup, Margarita Salt, Water, Other Request Welcomed. Cocktail napkins available or an additional fee.
---
---
Need Insurance?
If you need insurance coverage or simply would like the extra protection for the day of you special event, being named additional insured on Jason Ward Events liability policy is an option. The policy term limits are for $1,000,000 per occurance, and the rider fee is $75.00. Please
contact us
for further details.

---