Jason Ward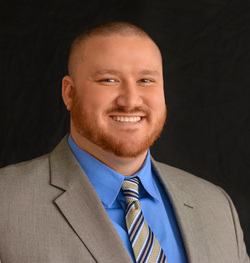 When I began this crazy ride I started with one goal in mind "To make it where regular people could afford to have top notch professional DJ service at their events no matter how big or small". Even though the events have gotten bigger and more abundant, the services more vast, and the equipment more hi-tech, this idea is still at the heart of everything me and my team does.
If you are searching for any services we offer - DJ, Photography, Videography, Planning, Drapery, Bar-tending, or Photo Booth rental, you owe it to yourself to at least sit down and have a cup of coffee with me or one of my pros.
(Knock on wood, but we haven't had a consultation with anyone yet that didn't end up booking us!) That says a lot.

---
---
Kelly Judd

Kelly has the experience, attention to detail, and energy level to make any event a success!
Kelly's expertise with many types of events means he knows how to adjust on the fly to make sure your guests are having a great time!
Whether it be spinning the hits at the DJ booth, teaching your guests the newest line dances, or capturing amazing video or still shots of your big day, this man can do it all and do it well!

Kelly also over sees Whirl Wide Entertainment.
---
---
Libby Gurgainers

Libbi is a Lifestyle & Wedding Photographer in Middle Tennessee. She has one goal in mind, provide her clients with amazing and memorable photos that capture the story of their special day in a way only a photograph can.

Her attention to detail and relational approach to photography are characteristics her clients love about her.

Libbi isn't just your average photographer, she honestly care's about her clients. Libbi's ability to connect with clients while working a camera is incredible. She knows how to put people at ease and allow them to enjoy the occasion. The photographic art she produces is awesome. She captures special moments from angles and perspective you would not have imagined.

Contact us today to learn more about how JWE and Libbi can make your day one that is talked about for years!

---
---
Kasey Haygood​
Kasey has the experience, attention to detail, and energy level to make any event a success!
Kasey honed her skills at assessing client values and creating an event that is highly individualized. Through client collaboration, she is widely known as someone who is able to tell a compelling story through creating interesting spaces and coordinating with quality vendors. When working a wedding, the event is approached as an outward expression of the couple's relationship and love for one another. Taking into account elements of their journey and weaving in personalized elements with an eye for the natural environment.
Every detail is part of the big picture and Kasey possesses the ability to fully manage events from inception to completion both in design / styling and planning / coordination. Her enthusiasm for artistically transforming a space with colors, textures, fabrics and designs has only grown over the past five years and is infectious to her clients who resonate with her passion for her work.
---
---
Kayla Rogers
Putting together her passion for weddings with an eye for modern yet timeless design, Kayla will go further than just designing your wedding day, she will give you the wedding planning experience of your dreams.
Genuine, hardworking, and fun as can be, she never ceases to amaze with her kind heart and love for what she does. Staying true to the phrase "the magic is in the details," Kayla's events are more than just great parties, they are truly unique celebrations of love! Whether you're planning a glamorous affair in the heart of the city or preparing for a rustic theme wedding in a barn or by the lake, Kayla will meticulously plan and design your day from beginning to end. Contact us today to learn more about how JWE and Kayla can make your day one that is talked about for years!
---
---
Coming from a solid history in the bartending world, Elicia started out in the business as a self-taught bartender who has worked in some of the elite night clubs and lounges in the Upper Cumberland area. Elicia is a licensed Bartender and the Head Bar Manager for a Local Club in the area and she also works in a local restaurant as a well established bartender. Elicia's personality with every customer is always a great and the drinks and flair that she can add to anything she touches will make your taste buds want to go back for more.

Call us today and let our experienced bartender's serve you for your next private party, rehearsal dinner or even wedding receptions, corporate events, industry parties, your catering company and all other social occasions of any size .


.
---
---
Katie Roberson

If I had to describe myself in three words it would be organized, hard-working, and efficient.

Organization has always been a huge deal to me ever since I can remember. Whether it was rearranging my furniture once a week or planning our family get-togethers it always made me so excited to get things in order! As for being hard-working, I promise to do my absolute best at making sure that the wedding day and entire planning experience is stress-free and exactly as you've imagined it. Last but not least, efficiency. Efficiency is key! I begin by creating a wedding budget that works for you. I love getting a great deal and I will work hard to make sure you get the most for your money.