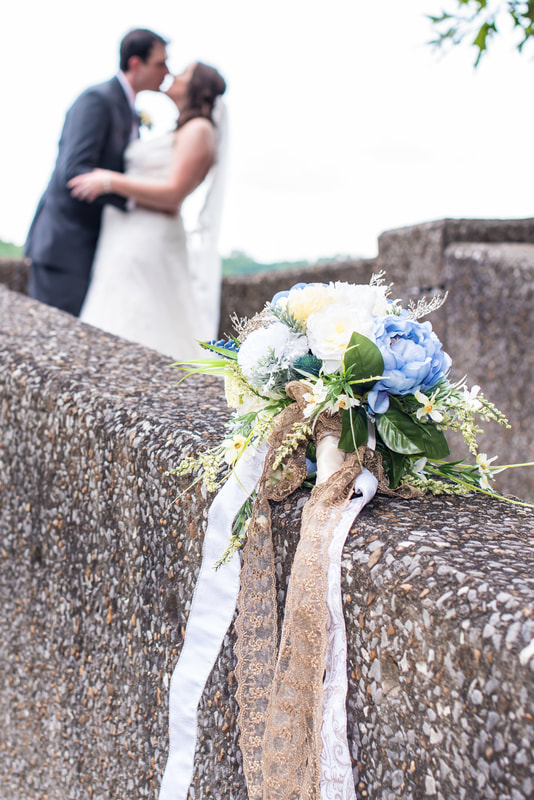 After the butterflies and excitement have died down, Here are a few tips to get your wedding plans off to a great start.



Make a Timeline
As soon as everyone sees that bling on your hand, the first question is going to be "When is the date!?" But there are a few things that will have to be hashed out before you can have that piece of information. At the very least, the venue will need to be selected. A good idea is to have a range of dates in mind. Typically an average engagement will run from 12 to 18 months, but more important than just trying to stick with tradition, you should think about what season wedding you and your fiance want and how much time you personally will need to plan this thing.


Pick a General Location and Style
If both of your friends and families are local, picking a venue should be a snap! But if most of your family is from the North and his is from the south it may make more sense to find a mutually beneficial area. Also keep in mind style. Decide if you want a rustic barn wedding, formal ballroom, indoor, or outdoor and so on.


Set a Budget and Stick to it
Have a meeting with everyone involved and find out how much each person can contribute. This amount will affect every aspect of your wedding so at least get a number down on paper before you start calling any venues or vendors. The conversation may be a little awkward, but it's better to get everyone on the same page from ground zero.


Make a Guest List Rough Draft
When you start to build a guest list there are many factors to take into consideration. Venues can only hold a certain number of people so be realistic. (you can't squeeze 300 people into a small barn). Are you wanting more of an intimate setting so you can have more one on one time with each guests, or are you wanting your wedding to go down in history as the biggest baddest party of all time!? If your parents are footing a big part of the bill, they should probably have a say in how many friends should be on the list. One thing to consider is more people usually mean higher costs, especially on things like catering and bar-tending. Therefore, your guest list will affect budget just as much as venue choice.


Get on Gift Registries as Soon as You Can
Don't worry your little head at all about looking material for registering early. Your guests will appreciate your insight. Also keep in mind, some people will want to bring gifts to the engagement party to commemorate the occasion. One thing you might want to stay away from though, is mentioning registries on your invitations. Work or mouth or even links on your wedding website will be much more suitable.


Insure That Engagement Ring
This may be something that hasn't crossed your mind, since you take such good care of your rock. But things do happen! Two options would be to either get an extension on your renters or homeowner's insurance policy, or simply check online for specialty policies for just such and item.


Narrow Down The Wedding Party
It is now time to propose to your friends! Besides, the sooner you get team together, the sooner they can start helping with all the planning. One thing to not lose sight of is how much your bridal party is going to invest between time and money so please take every chance you can to let them know how much you appreciate them.


Go Ahead and Get That Planner
Even if you are super crafty do-it-yourself-er, and have plenty of extra time, at least consider a Day of Coordinator. But if you already know you are going to be spread thin, you will never regret having a full planner to take care of everything from the engagement party to the honeymoon! Some companies even offer a pkg to point you in the right direction if you insist on flying solo.


Book the Venue and Set a Date
Depending on which venue you book, things like photography, entertainment, and even dinner will be affected since a lot of places now offer all-inclusive deals. Make sure you get just what you want but researching online, asking around, and checking referrals on all your vendors.


Decide Which Vendors You Just Have To Have
If you cannot live without having a certain photographer, dj, or videographer, jump on it and secure them. The most sought after are usually booked a year in advance.


Dress Shopping!
The internet is your friend, use it! Save as many pics as you can of the dresses you love and then take them with you when you shop. Second, educate yourself on dress verbiage. Learn about silhouettes, necklines, trains and hues that might look better or worse on you. Your choice may also be affected by season. Summer wedding? Go with lightweight fabrics such as chiffon, linen or organza. Getting married in the winter? Brocade, faux fur and velvet will keep you warm. Some fabrics are safe year round such as Satin, shantung, silk and tulle.